Opening Concert ~ Huw Chiswell & Hogia'r Bonc
Thursday September 3, 2020, Ticket Required, not covered by a NAFOW Pass ~ $30.00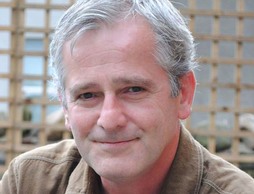 Huw Chiswell, Welsh musician and actor from the Swansea Valley, opens the festival. As well as being a skilled composer of music and composer of words, he is a talented instrumentalist and a powerful singer. His ability to choose that word and melody strikes a chord in the heart. His songs are both contemporary and poetic, drawing from personal experience.

He came into prominence in 1986 with his debut album 'Rhywbeth o'i le'. He has performed both as a single voice with piano and accompanied by a powerful band with a prominent brass section. His piano playing, always a central feature, is at times lyrical and at times brilliantly aggressive.
In 2003 Huw Chiswell returned with 'Dere Nawr' with his fourth solo album following in the footsteps of 'Rhywun yn gadael' and 'Cameo Man'.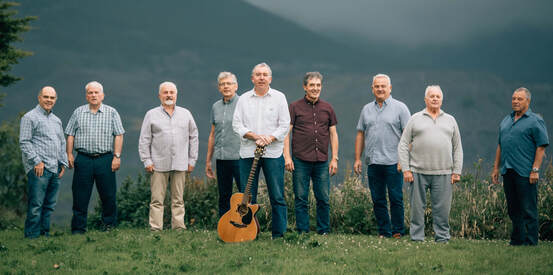 Hogia'r Bonc was formed in 1999 when 10 members of Côr y Penrhyn came together as a group to entertain at a function that was too small for the whole choir. 20 years on, and they are still entertaining audiences in local pubs and society meetings.

The name "Hogia'r Bonc" is a reference to the "galleries" which are formed as steps in the Penrhyn Quarry. These are called "Bonc or Boncan" in Welsh. The translation of "Hogia" is "Boys".

There are 10 singers with accompaniment by Acoustic and Bass guitars. They sing a varied repertoire, but nothing too serious, consisting of folk tunes, hymns and "pop" songs from the 70s and 80s, by artists such as Dafydd Iwan, Meic Stevens, Bryn Fôn etc. They have released three CD's, the latest in 2018 entitled "Pesda Bach Ni".

Their main aim is to entertain the audience and themselves during their performance, involving the audience as much as possible. Do not be surprised if they ask you to take part during their final songs which includes "Hen Feic Peniffardding fy Nhaid".